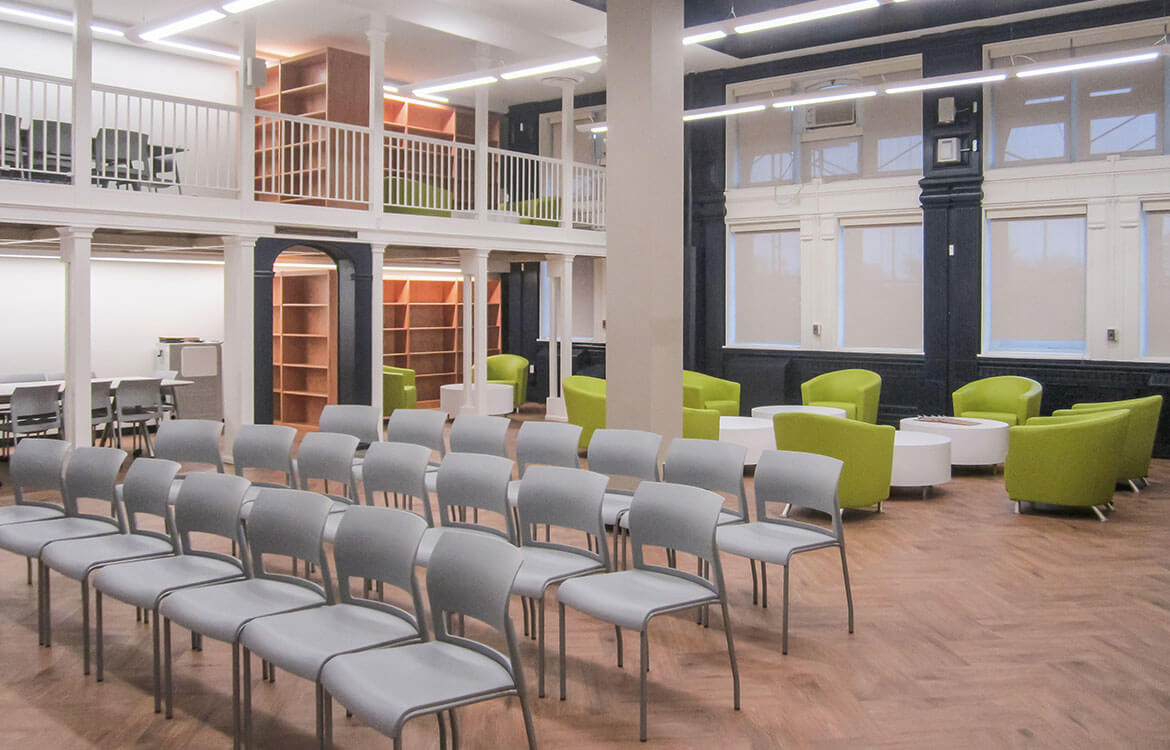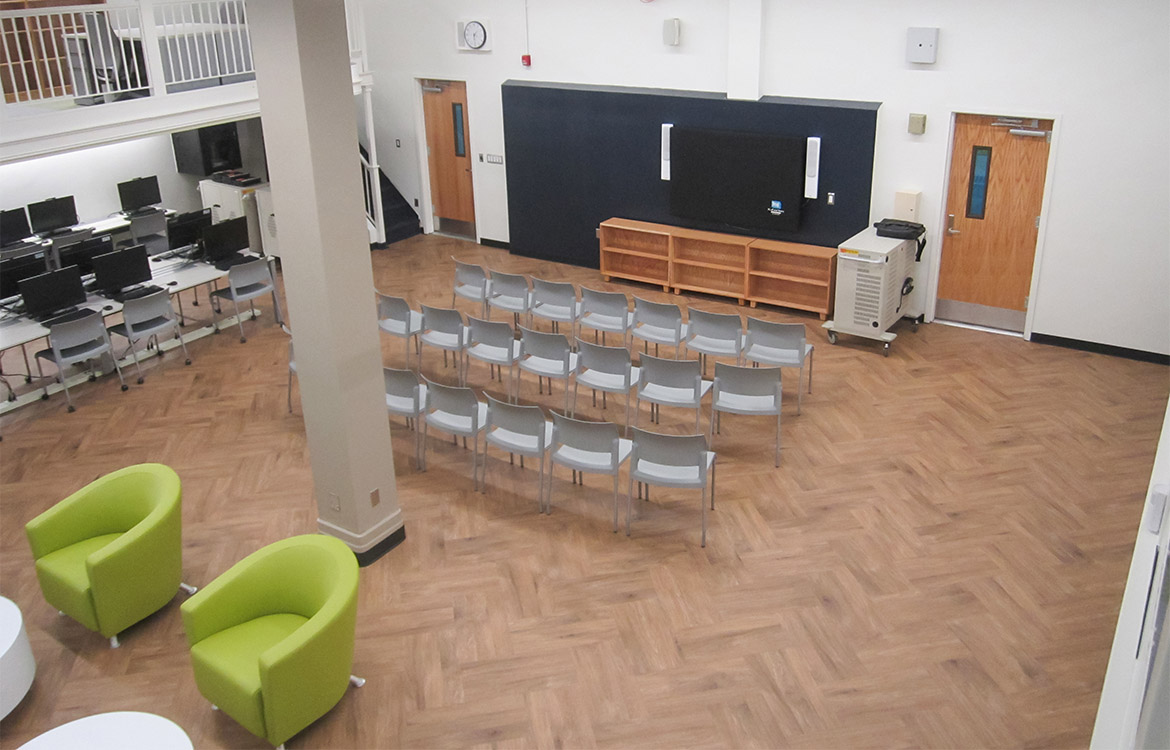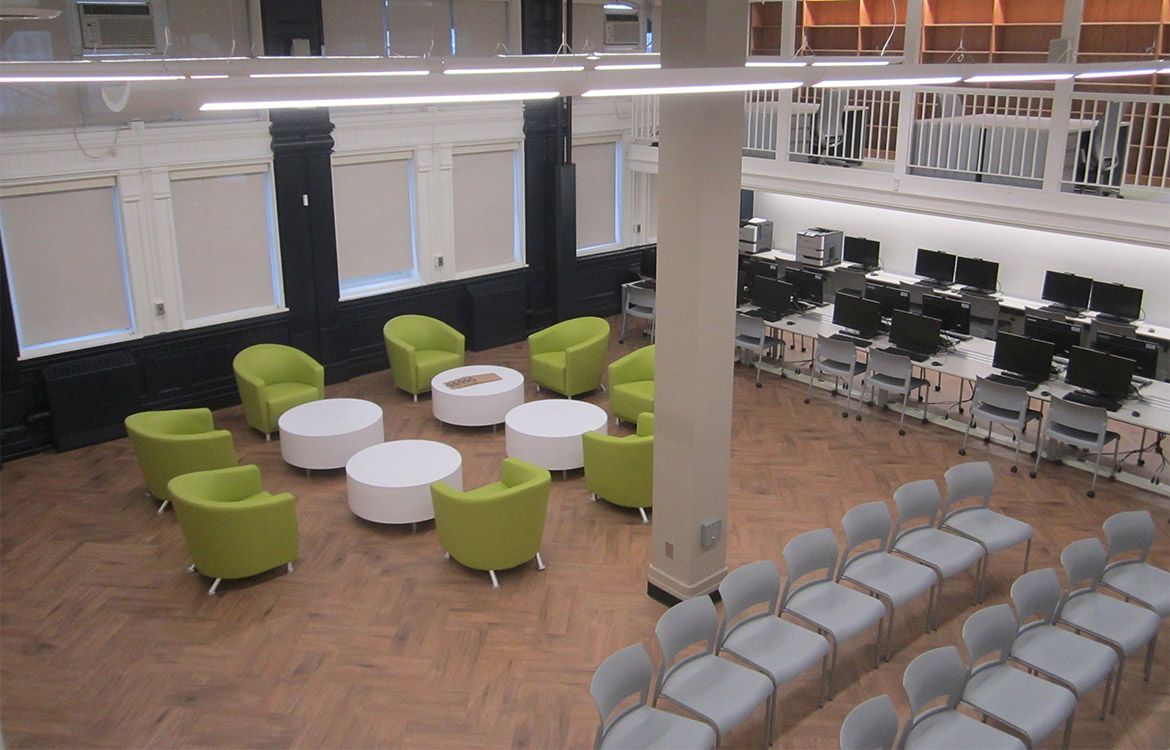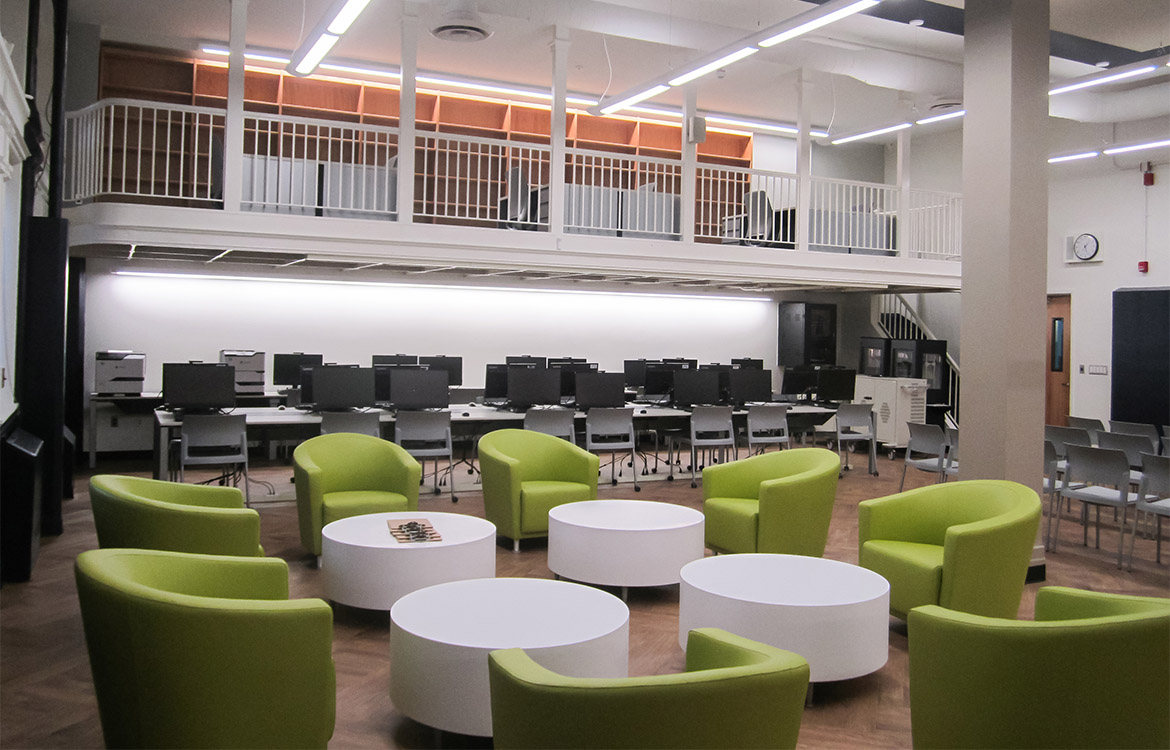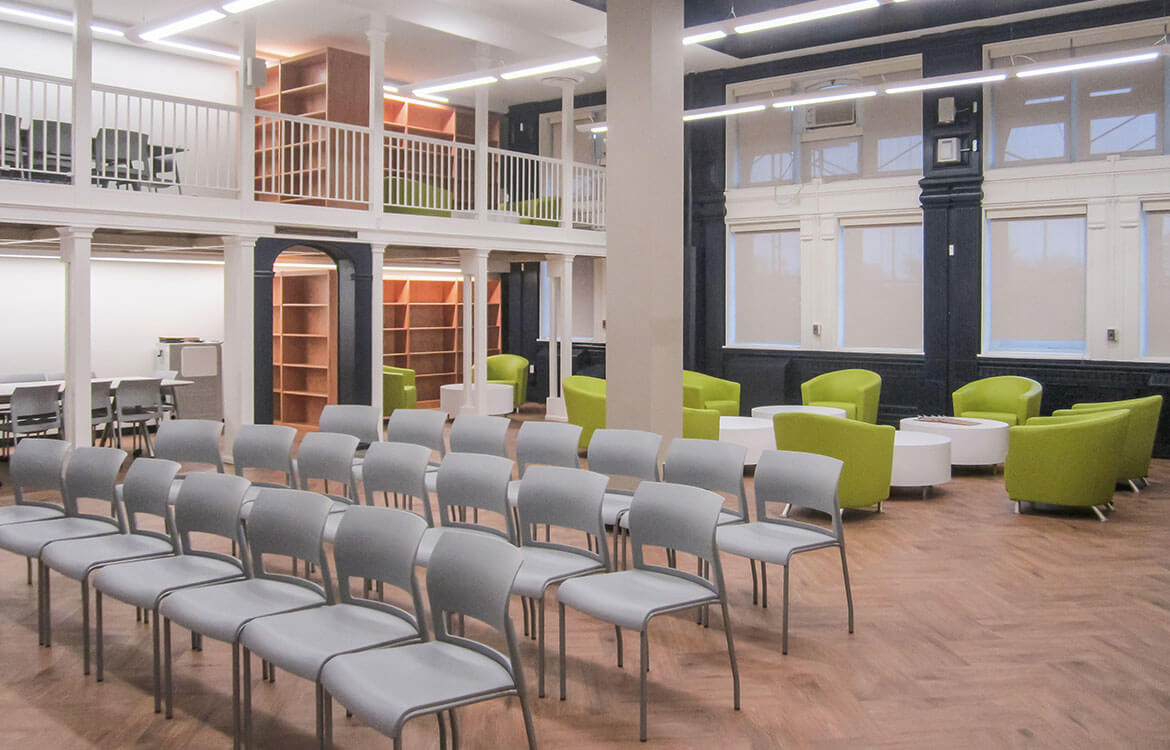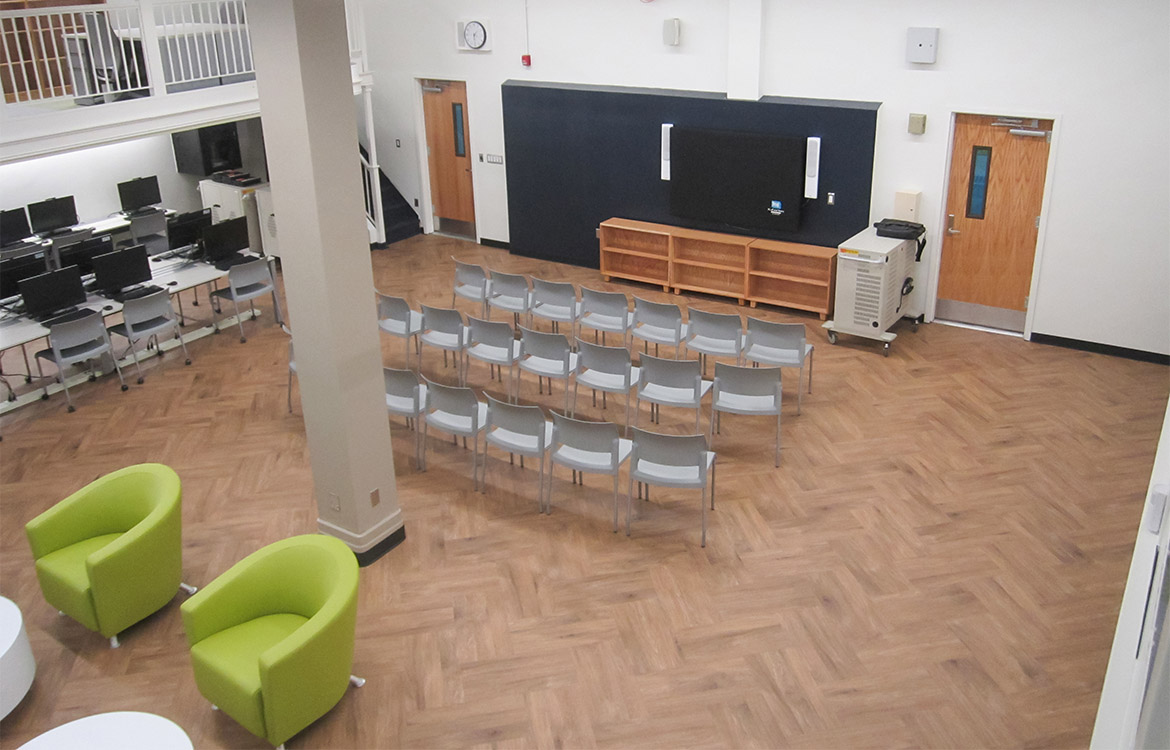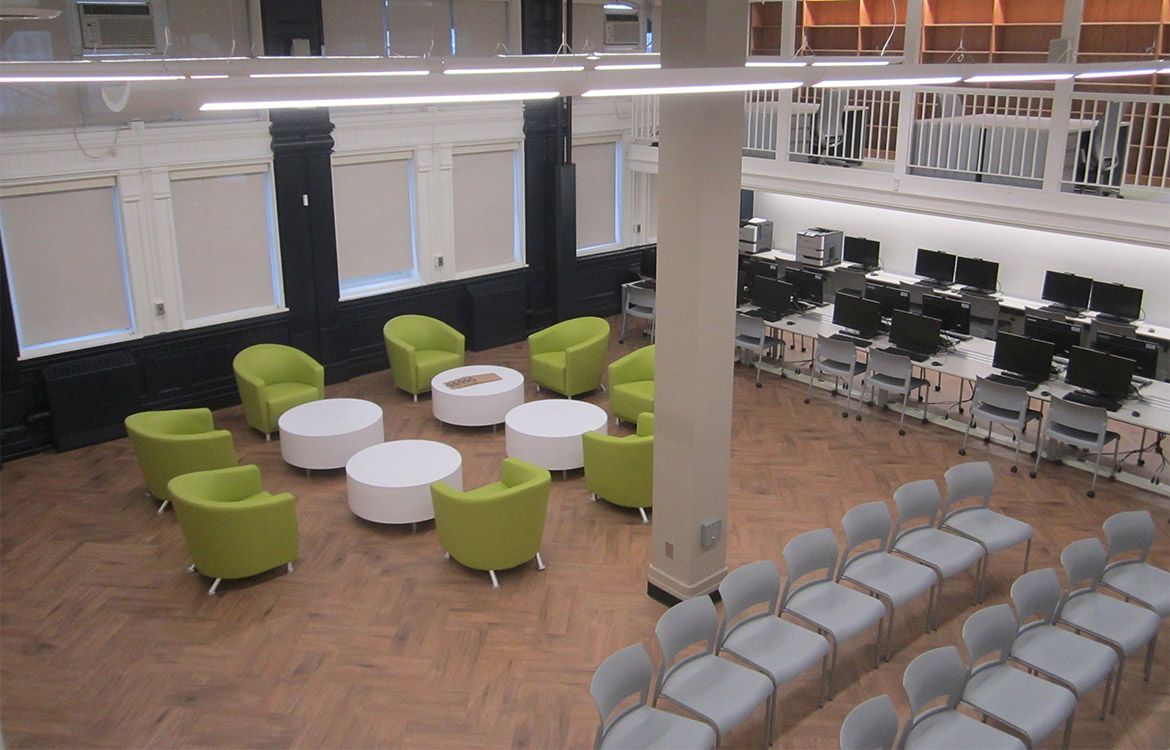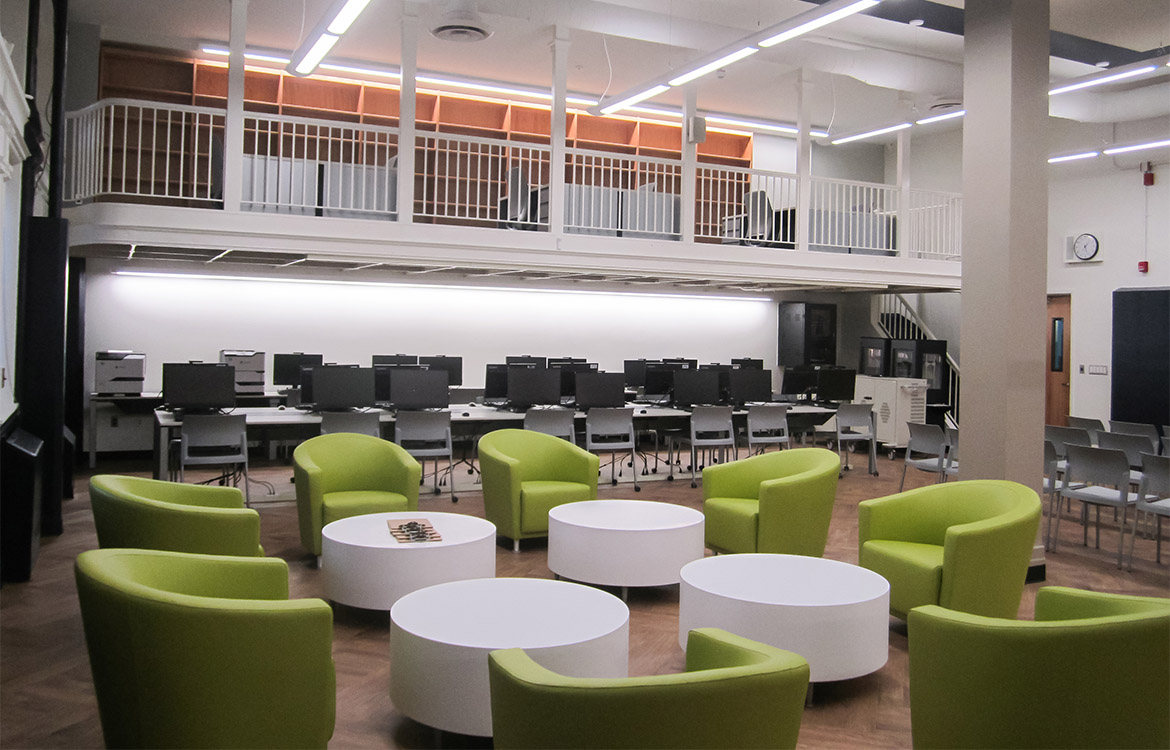 PS 458K, Multimedia Room
DMR designed an interior renovation to the library at PS 458 in Brooklyn, transforming the 2,300 SF space into a multimedia room. Two mezzanine levels, which were to be examined for removal as part of the project, were maintained through DMR's design of a two-story, open educational environment.
The $1.1 million design called for flexibility, with areas designated for meetings, lectures, computer graphic stations, conference rooms, a teacher work station and a student counseling area. Technology was upgraded to ensure adequate data for 30 computer work stations and a sound system, integrated with new smart boards.
This project was completed under the management of Fassil Zewdou in his capacity as Senior Project Manager and Associate of DMR Architects.