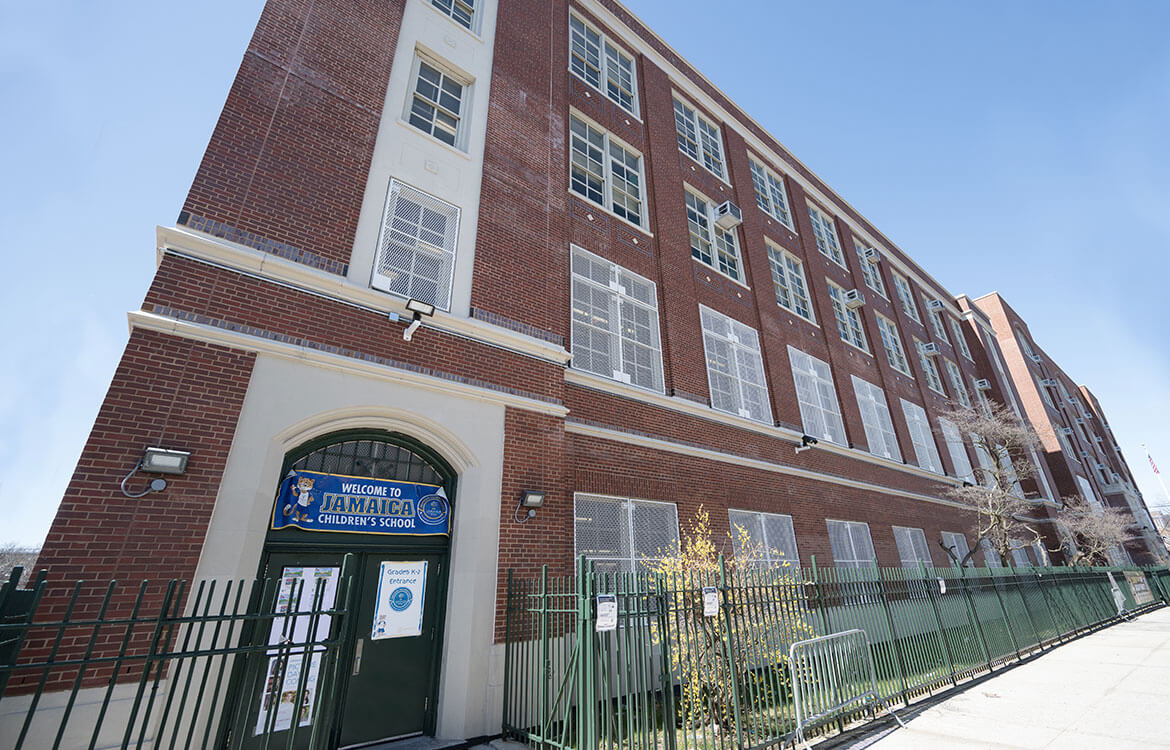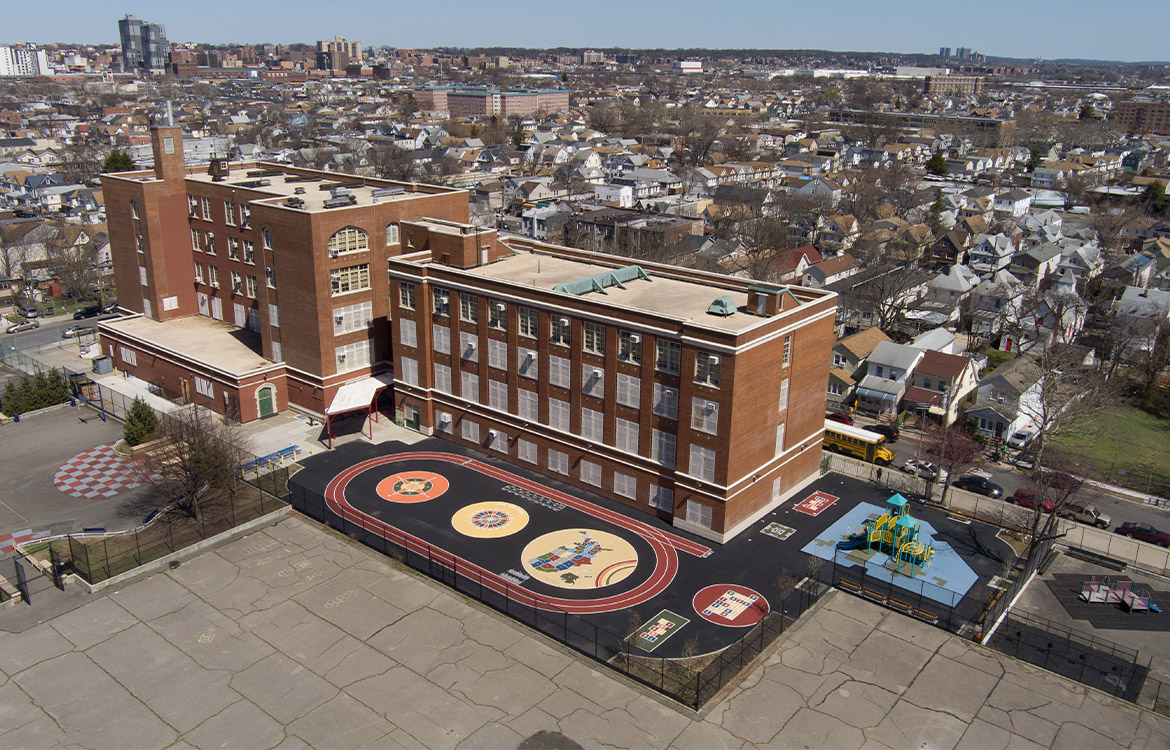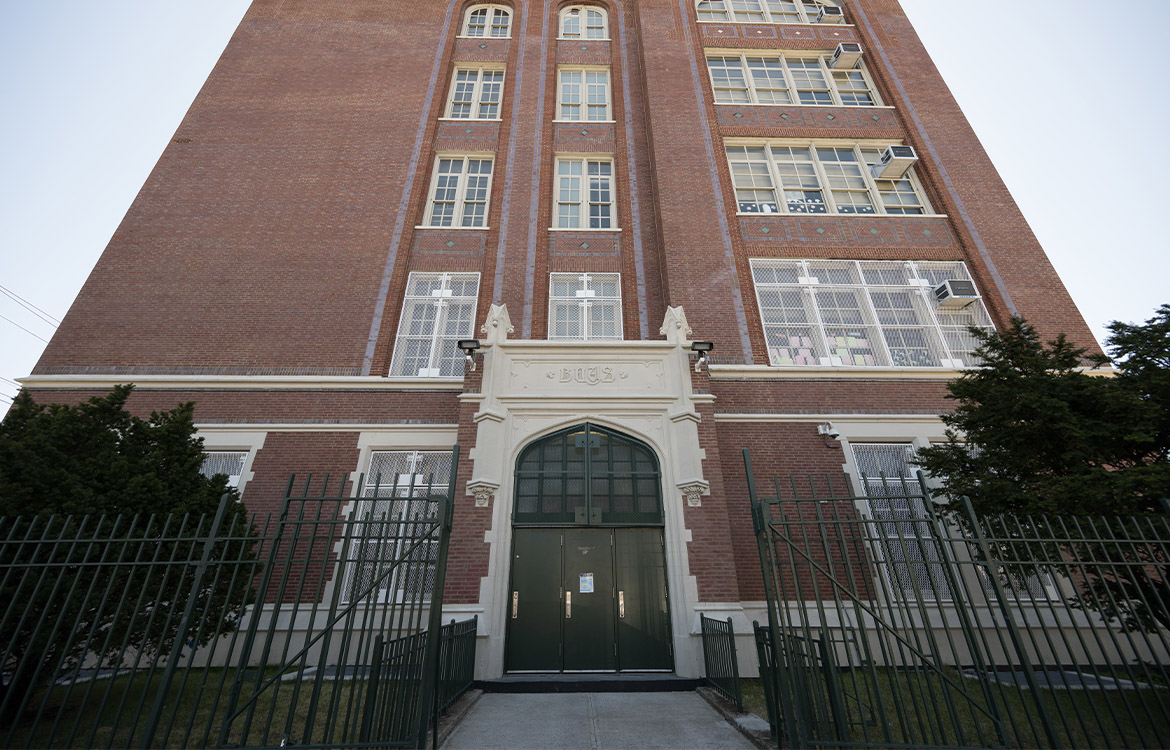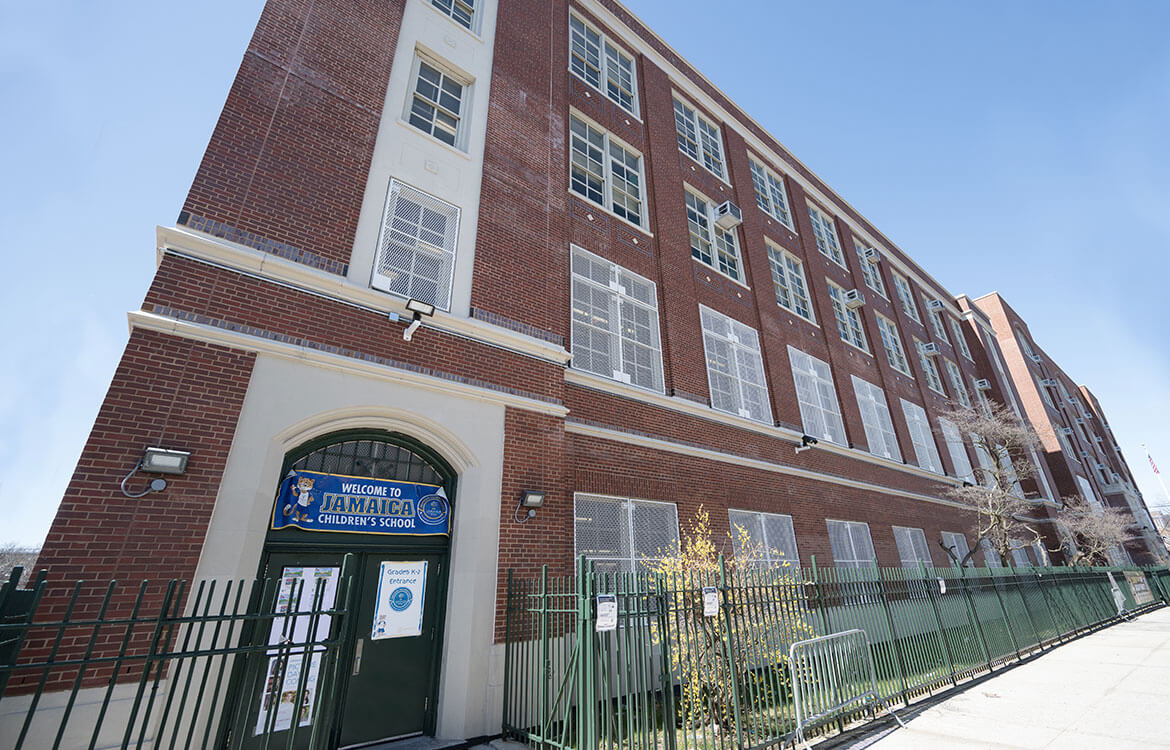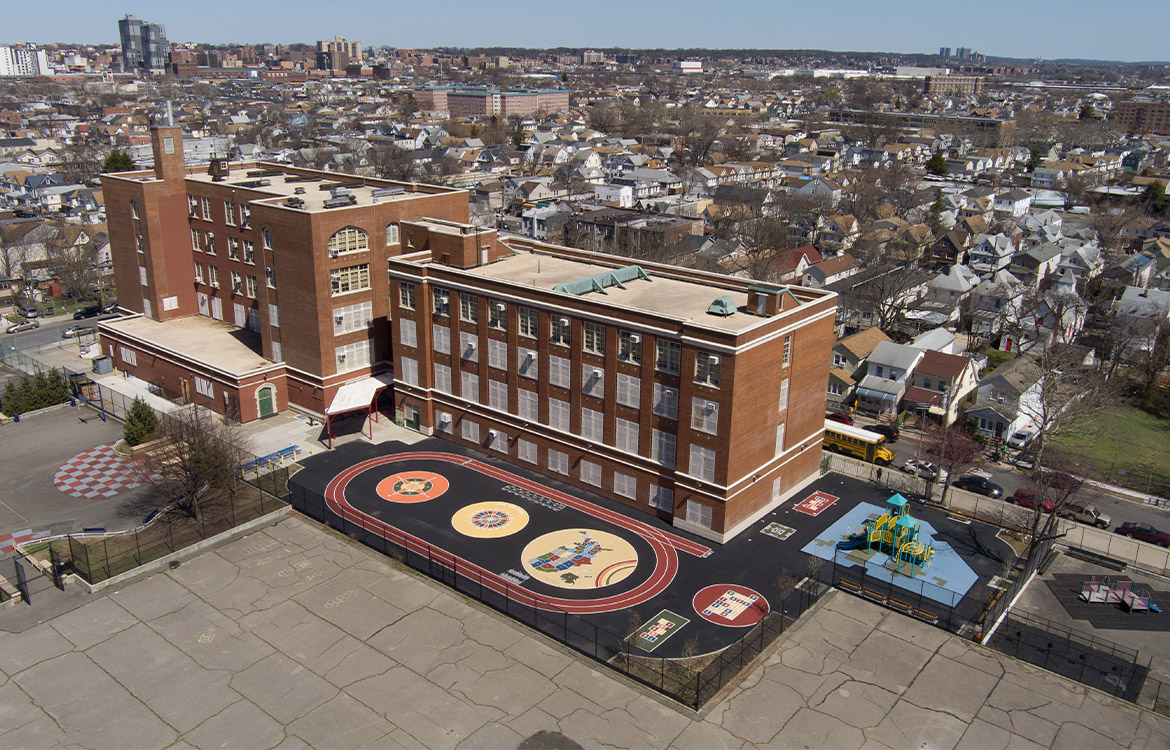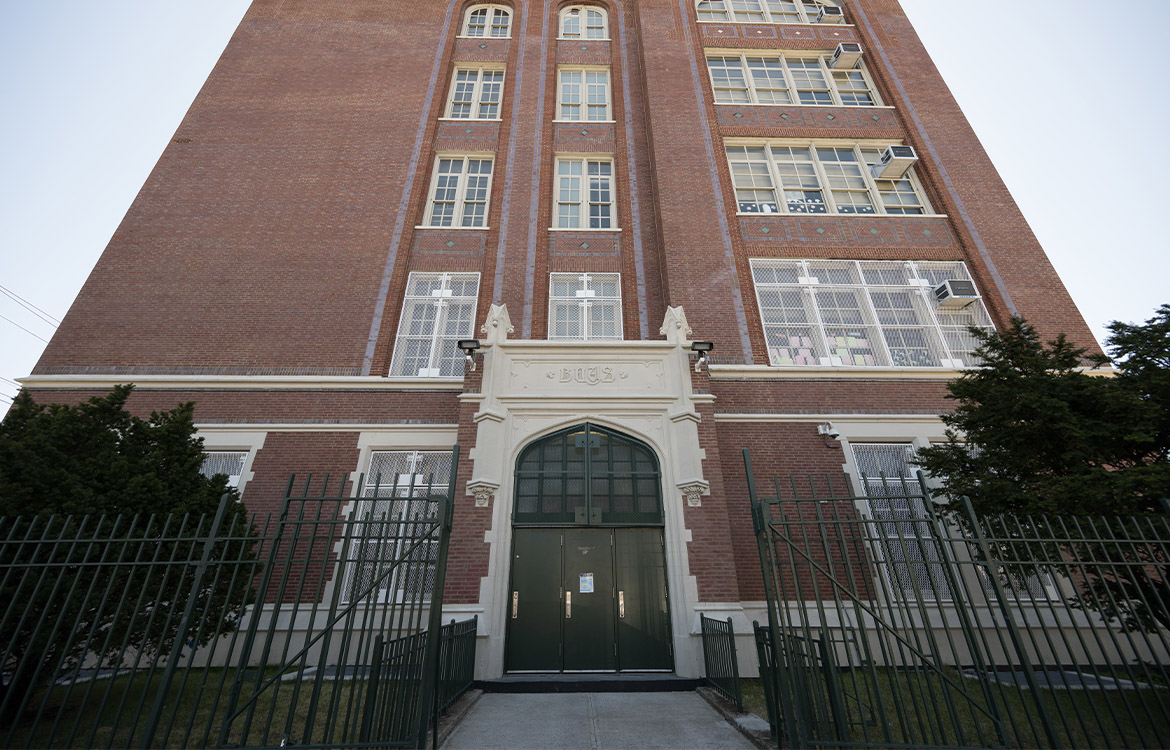 PS 40Q, Exterior Masonry, Parapets, Flood Elimination & Playground
Constructed in 1911, PS 40 in Queens, also known as the Samuel Huntington School, was a neighborhood cornerstone that had suffered severe water infiltration for many years.
DMR was contracted to conduct exploratory probes and material testing to investigate structural conditions and water infiltration points, discovering that the root cause for water ingress was deteriorated masonry.
After an extensive analysis to determine how best to achieve a water tight building envelope, DMR designed a replacement of the failing face brick of the entire façade. All face brick was removed and replaced with new brick that maximized the buildings original architectural integrity of the 1910s by replicating the original aesthetic and prudently reconstructing the decorative parapet walls, intricate masonry details, stone copings and decorative stone banding. Behind the new brick, a vapor barrier was applied and a narrow-cavity drainage plane was installed to create a protective barrier.
The project also included a separate package to remove an abandoned Temporary Classroom Unit which has been on site for more than 20 years, and converted the space to playground.
This project was completed under the management of Fassil Zewdou in his capacity as Senior Project Manager and Associate of DMR Architects.