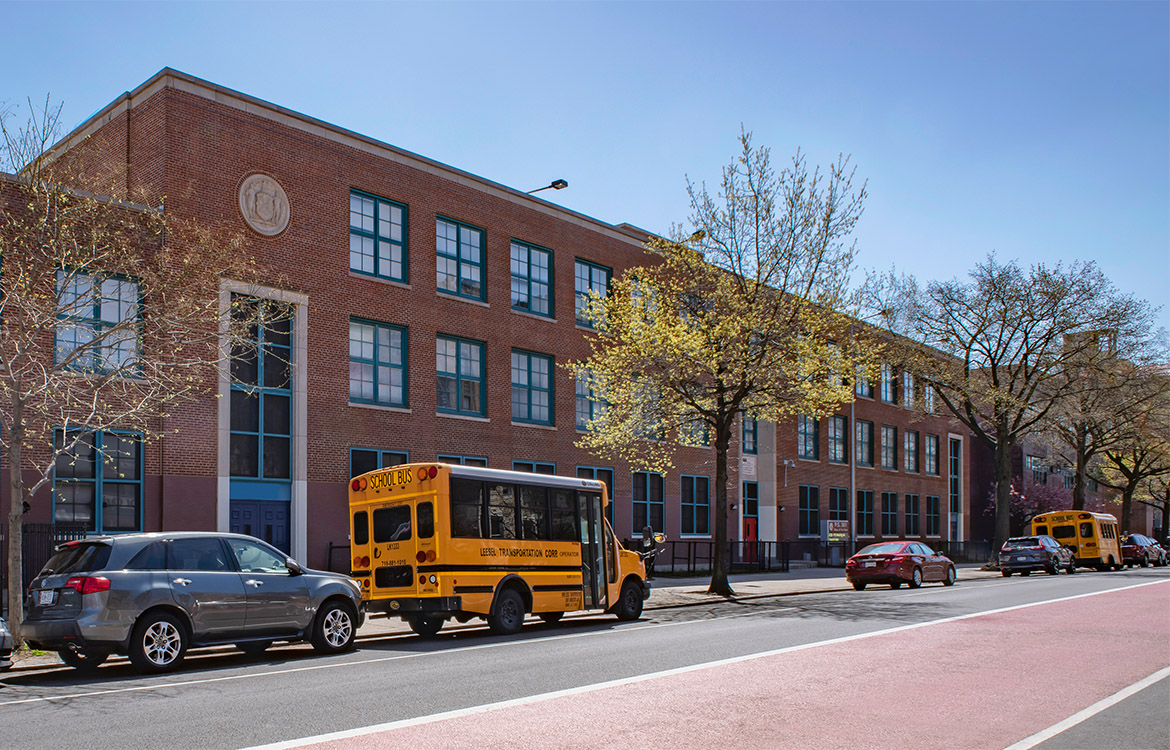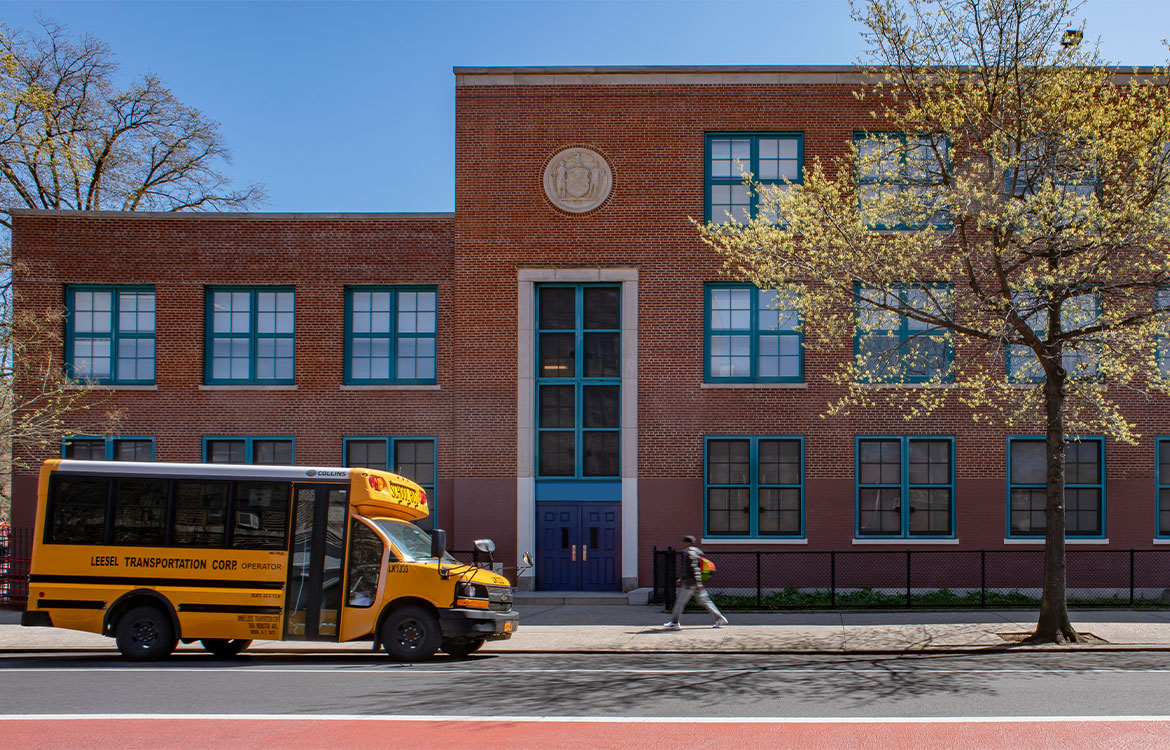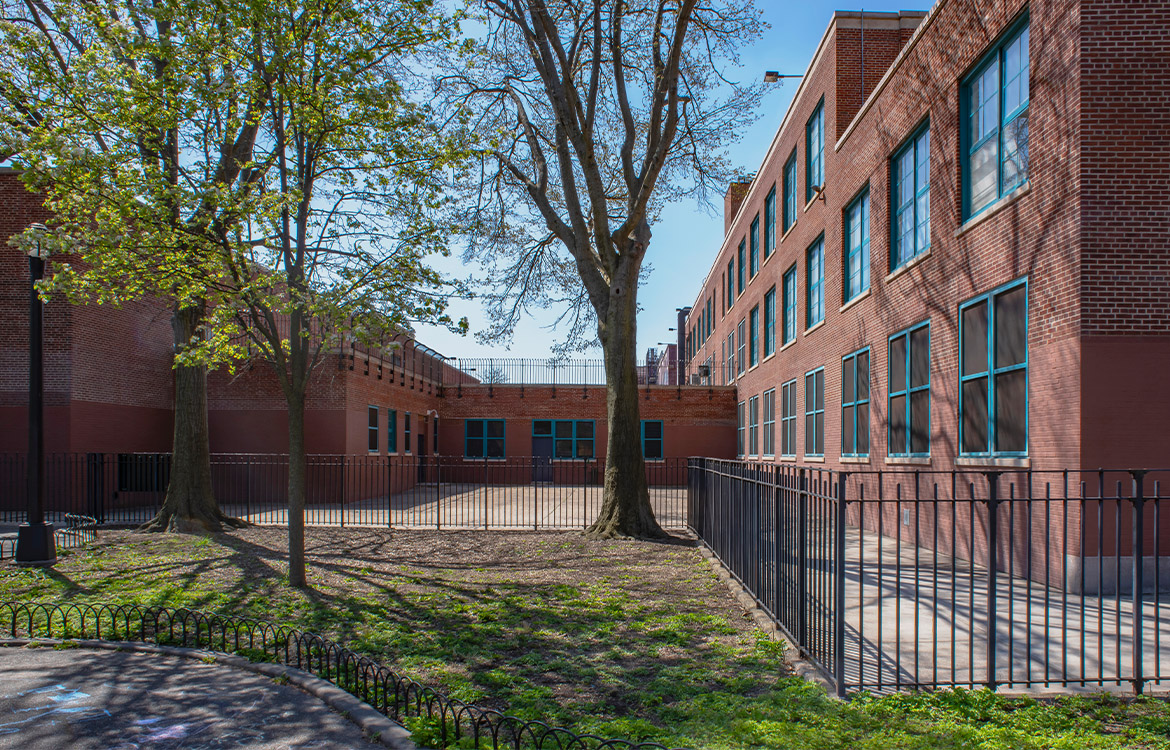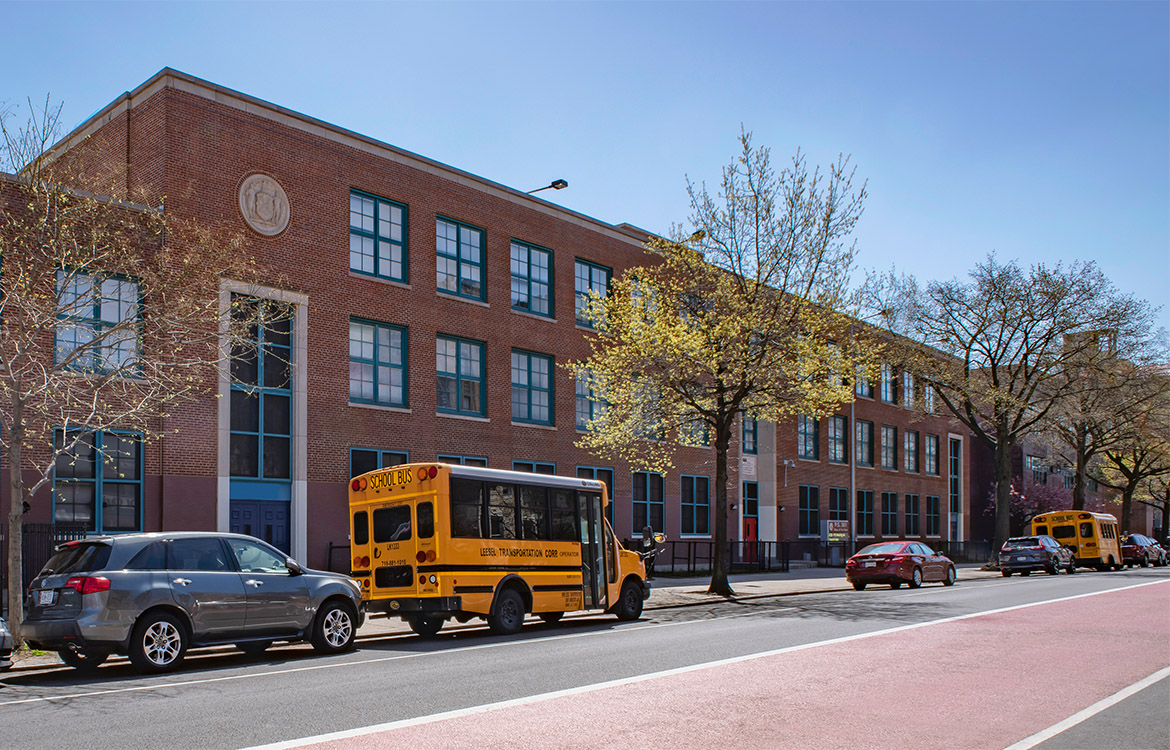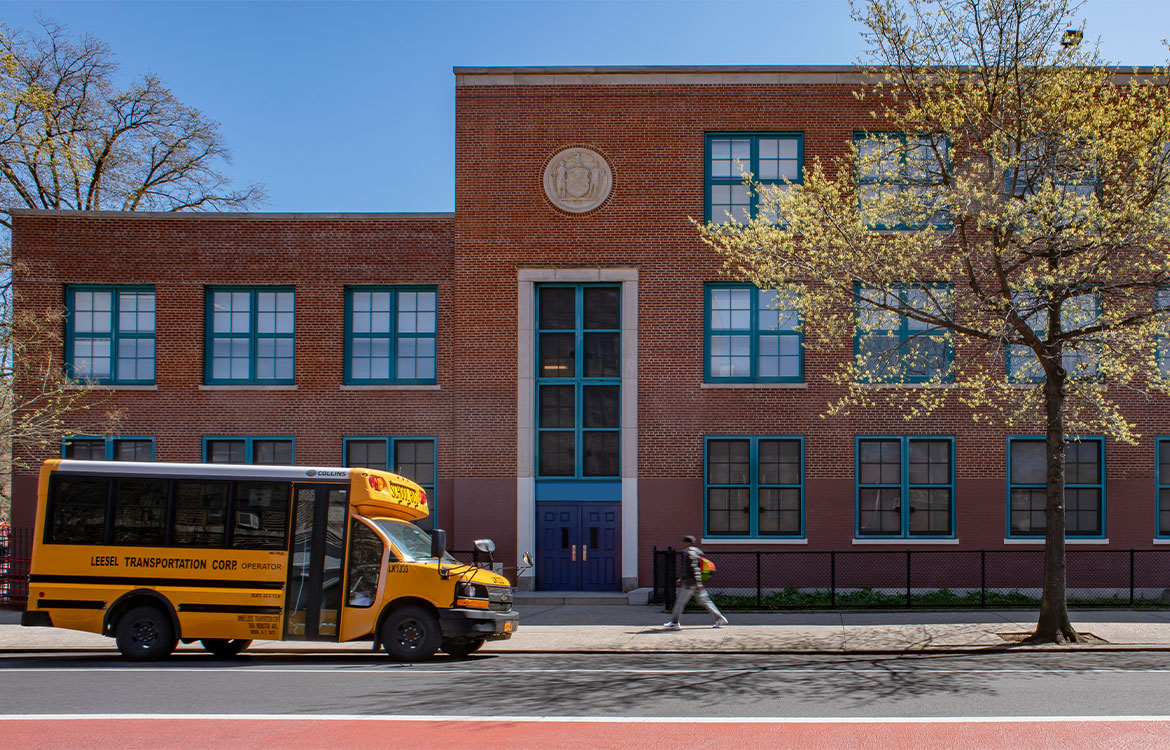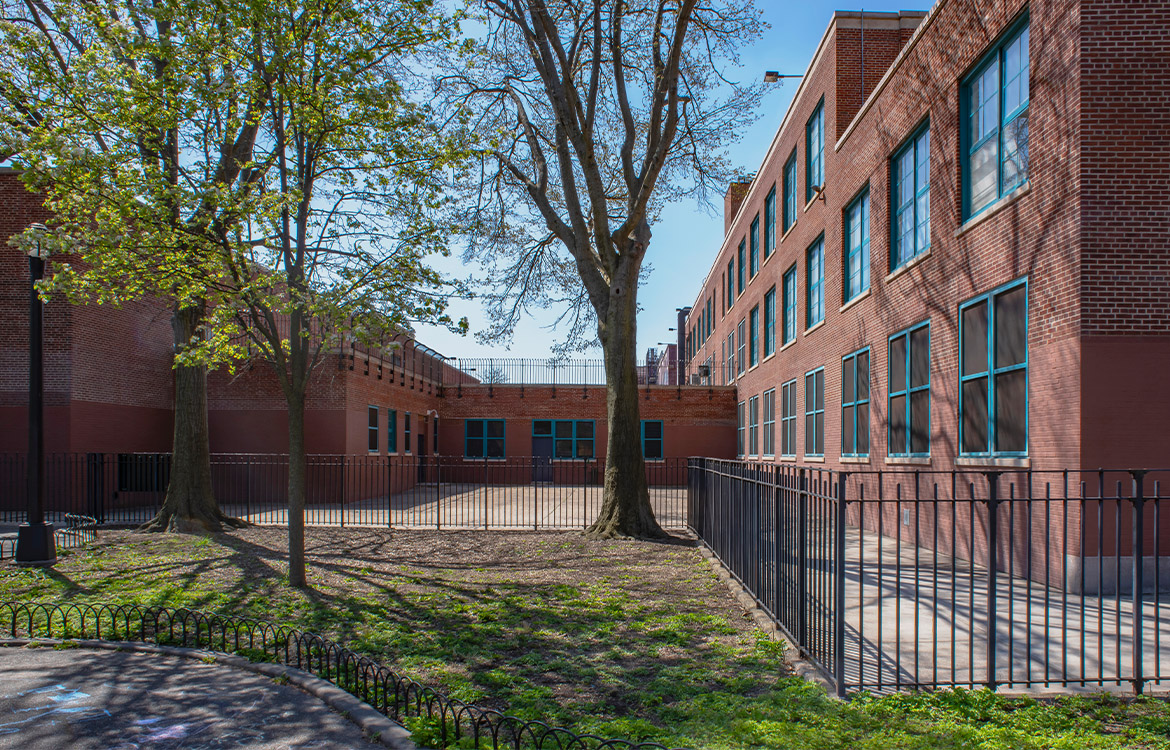 PS 269K, Exterior Masonry
PS 269 in Brooklyn is an Art Deco-inspired facility originally constructed in 1950, with architectural elements that honor its influence including continuous vertical bays at entrances and fire stairs, limestone surrounds, and brick walls stripped of ornament.
The building is a reinforced concrete structure with a solid brick façade which incorporates curtain wall systems constructed from brake-formed aluminum components at the building's main entrances. These aluminum windows were especially common in schools of the 1950s, perhaps due to the increased number of skilled metalworkers employed at the Brooklyn Navy Yard following the end of World War II.
Over half a century since its original construction, this 81,000 SF building had incurred extensive damage. Advanced deterioration of the original steel windows and curtain wall systems necessitated complete replacement; damage to parapets and exterior masonry also warranted restoration; and extensive repairs were needed on the roof. An investigation also revealed a lack of proper detailing around recently installed aluminum windows and doors.
DMR recommended a masonry, window, and entrance restoration campaign. As part of the project, extensive repairs were made to the school, including brick repointing and restitching, new control joints, new parapet walls and a new roofing system. In addition, the project addressed replacement of existing steel due to corrosion, efflorescence, and other conditions common in buildings of a similar age. The building envelope was reconstructed to match the original identity of the building and without disturbing the aluminum windows, improving the overall energy performance of the building's envelope.
This project was completed under the management of Fassil Zewdou in his capacity as Senior Project Manager and Associate of DMR Architects.