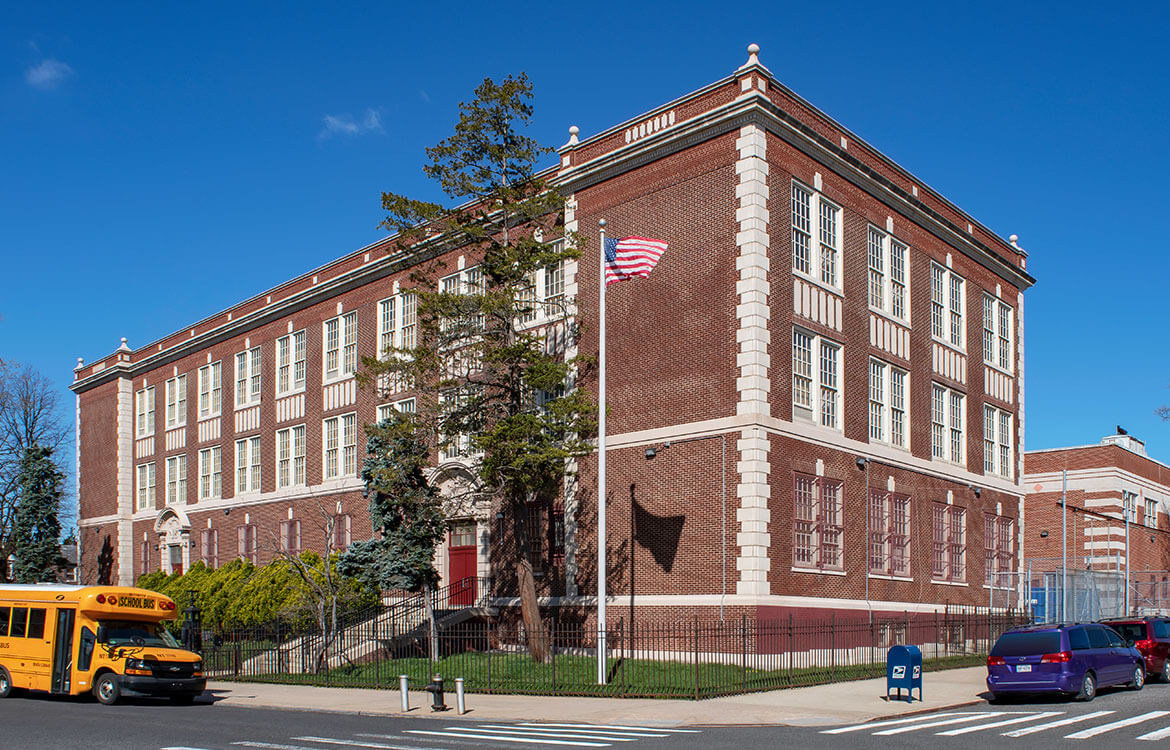 PS 135Q, Flood Elimination & Exterior Masonry Repair
A $11 million renovation to PS 135, The Bellaire School, in Queens, addressed flood elimination and exterior concerns encompassing the entire façade. Exterior masonry upgrades included brick repointing and restitching, new control joints, window guards and parapet walls. A roof replacement and asbestos abatement was also completed.
This project was completed under the management of Fassil Zewdou in his capacity as Senior Project Manager and Associate of DMR Architects.