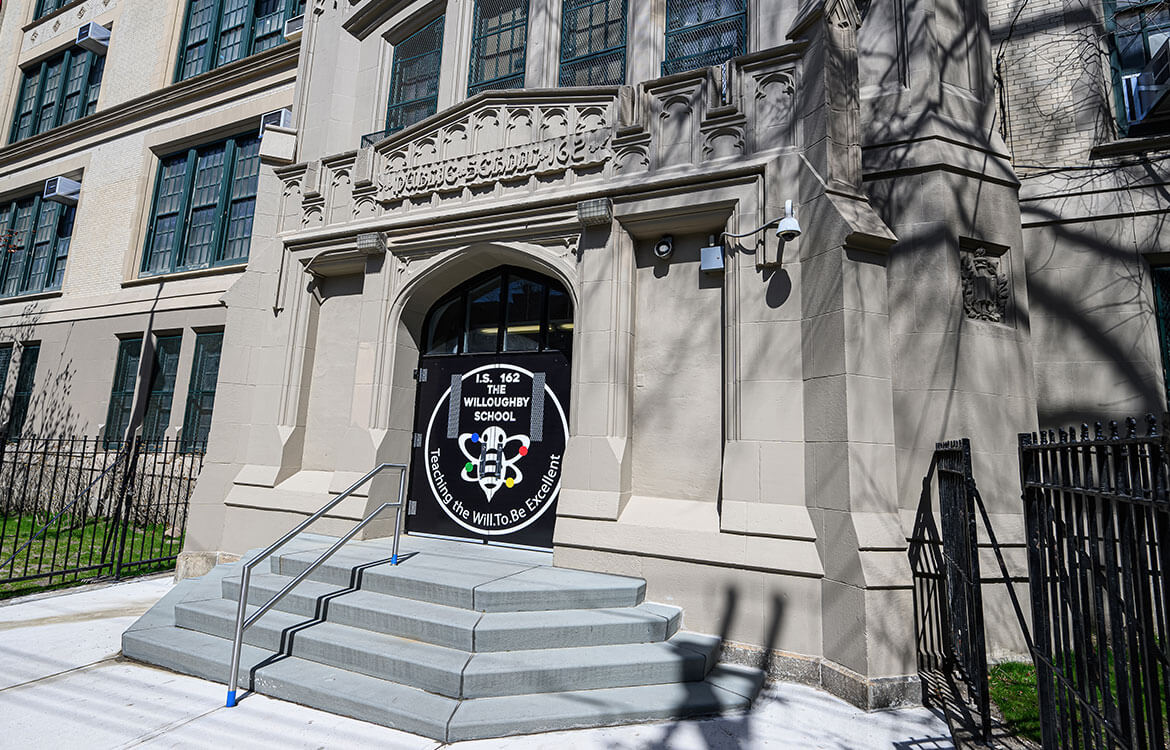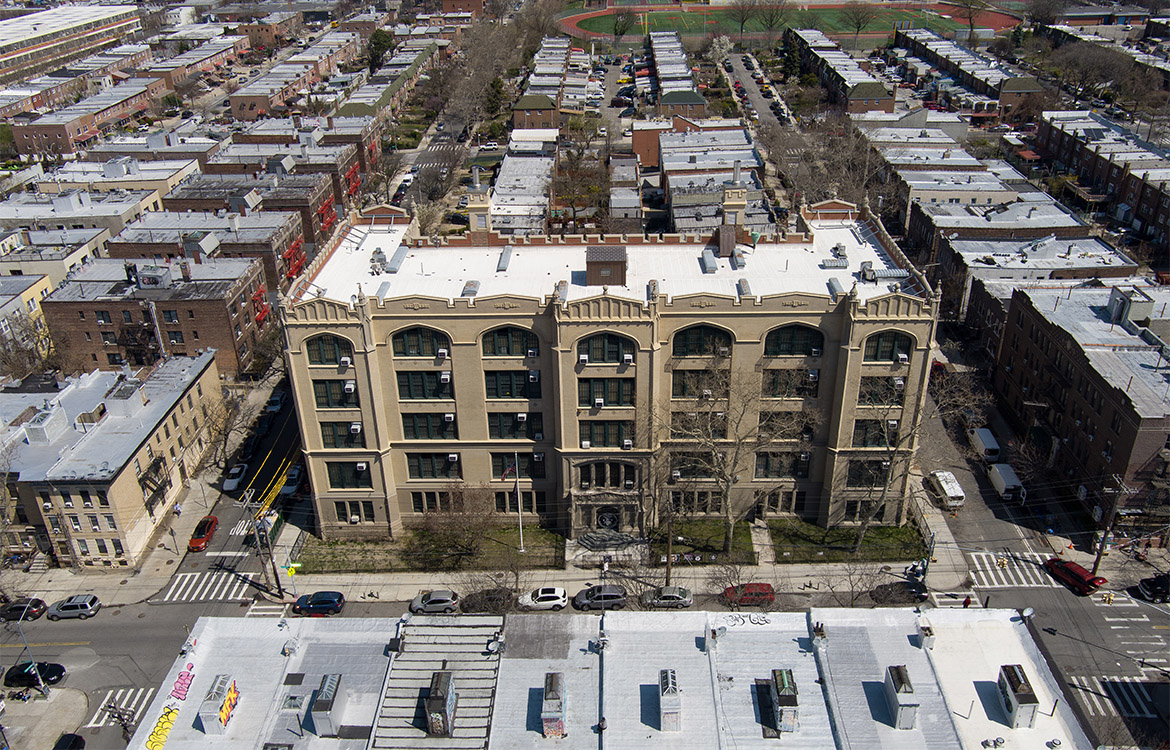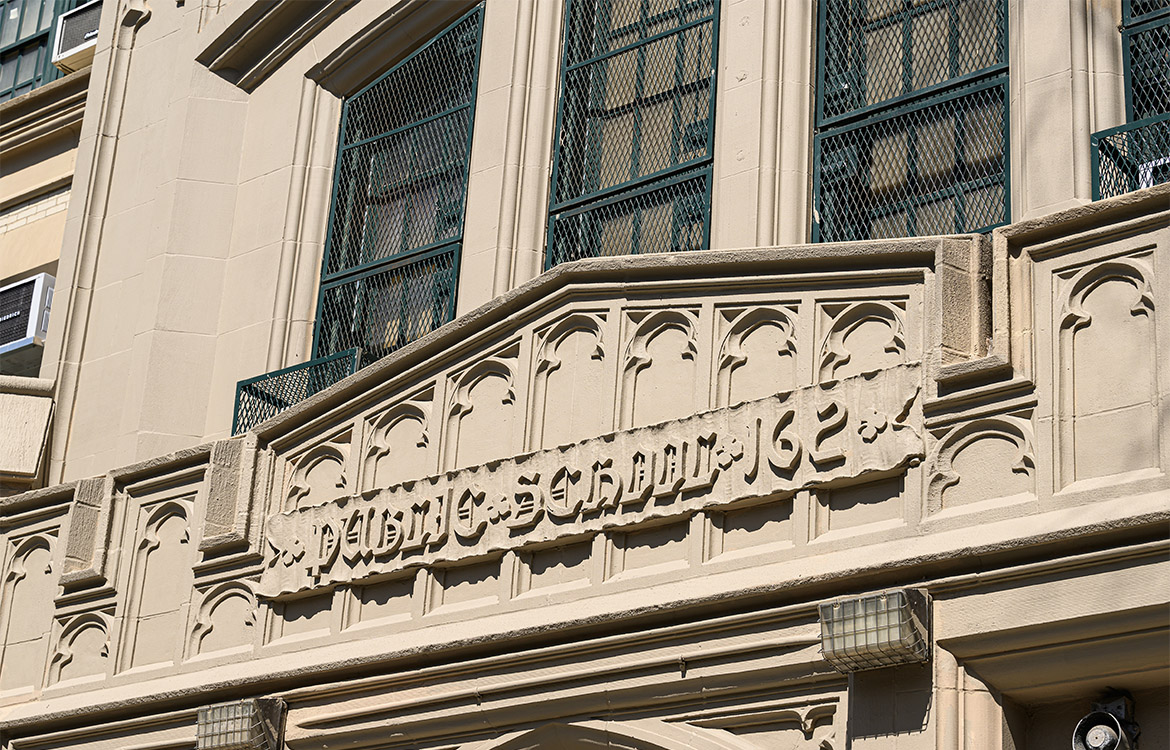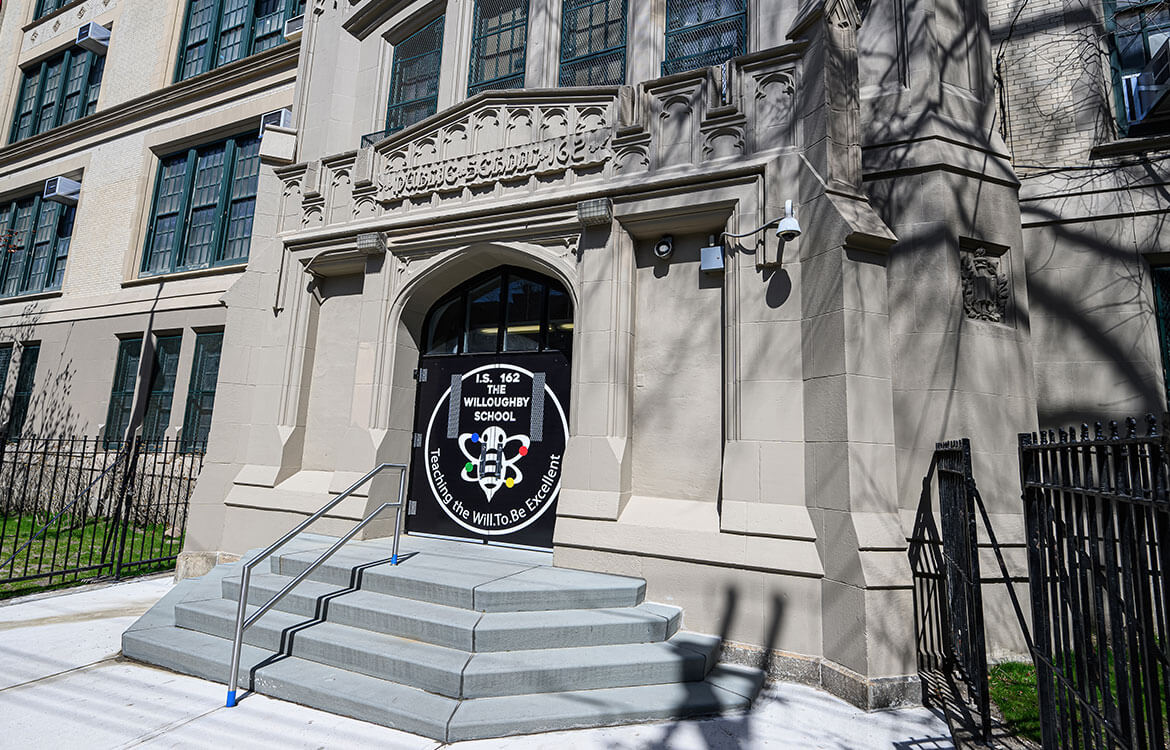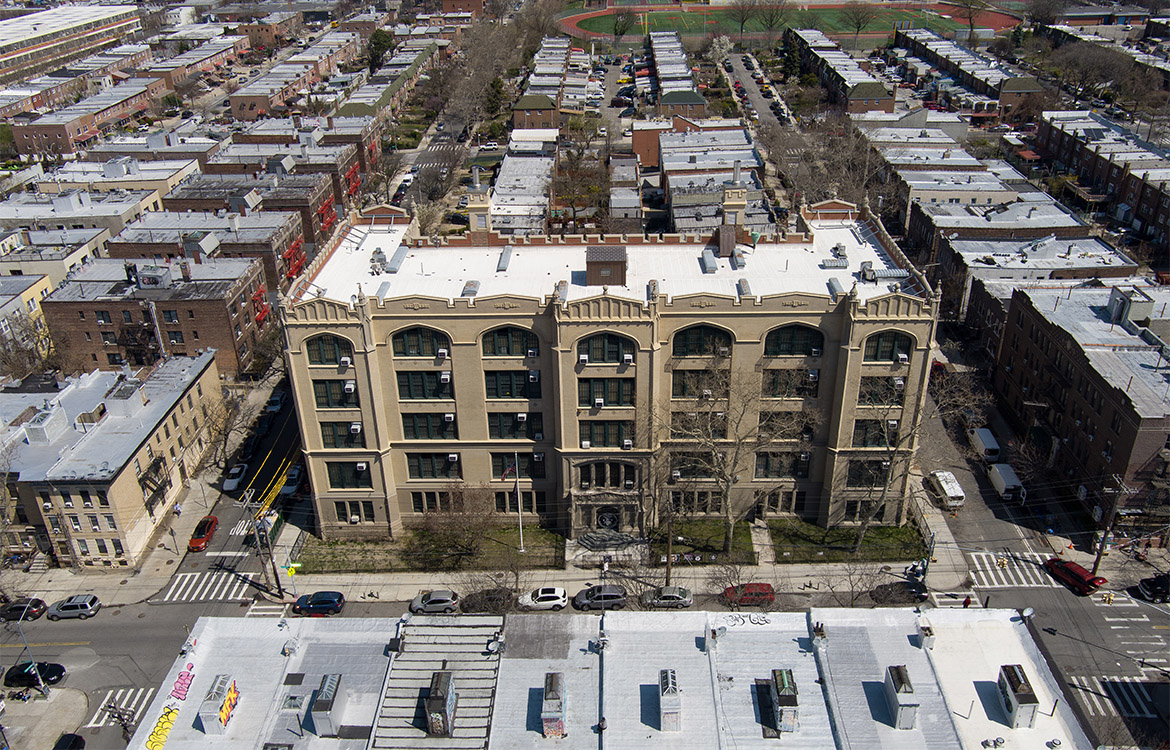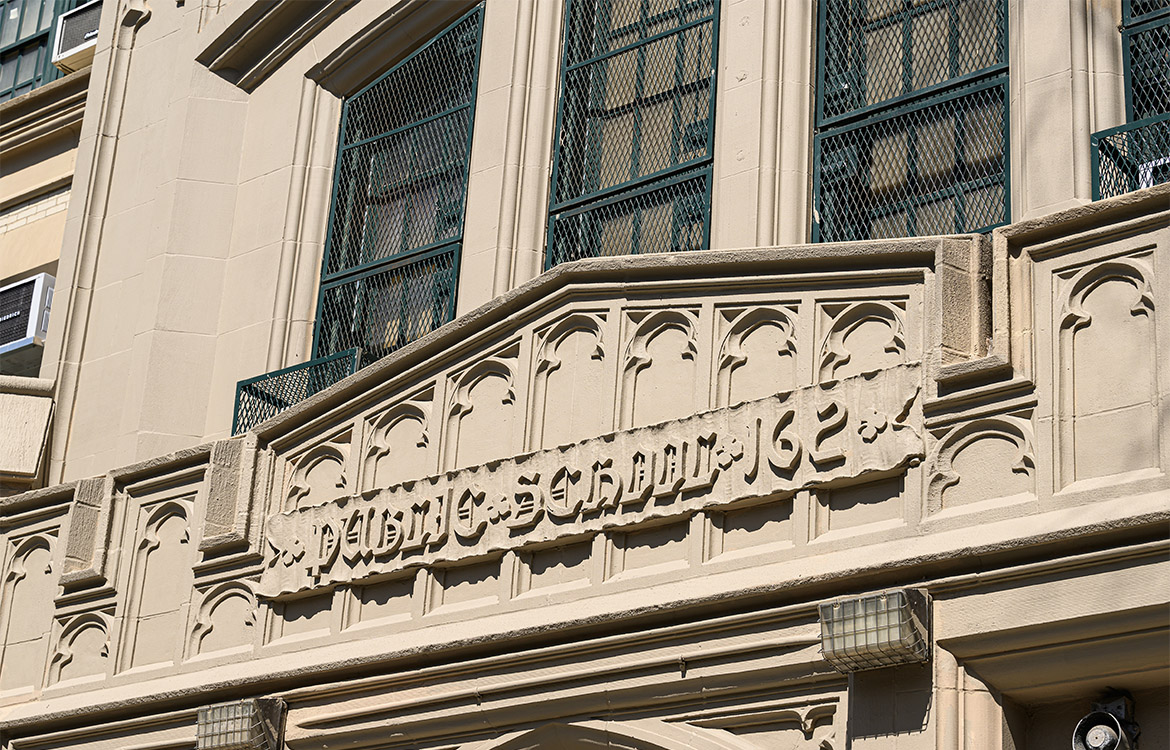 JHS 162K, Interior Stair Tower, Exterior Masonry & Flood Elimination
As part of a $19 million renovation, DMR completed both interior and exterior upgrades to JHS 162 in Brooklyn, also known as The Willoughby. Originally constructed in 1909, the design of JHS 162 includes an abundance of ornamentation and historic motifs, including an unprecedented amount of sculpted stone, moldings, and terracotta trim.
The building was subjected to prolonged water infiltration, resulting in interior and exterior damage. On the exterior, the nine decorative spires at the top of the building had crumbled. Damage to five egress stairwells presented multiple hazardous conditions, including rusted support frames, cracked treads and non-compliant handrails. Through a phased approach, DMR designed a façade restoration, keeping its original architectural integrity, and interior reconstruction of the egress stairs.
The interior stair repair included the replacement of two scissor-stairs. Scissor-stairs were a common characteristic of the era, allowing floor-to-floor heights of more than 15 feet and tall windows, which brought in daylight before electric lighting became the standard. At the time, they were also considered to double the egress capacity of the building in the event of a fire, as all stairs became down staircases. However, as building code evolved, scissor-stairs were no longer supported by code. The interior scope also called for replacing the cafeteria floor, including new finishes.
This project was completed under the management of Fassil Zewdou in his capacity as Senior Project Manager and Associate of DMR Architects.